Hey there! To learn more about me, watch my 5 minute lightning talks below about how storytelling is key to UX....or you can just read the shortened text version to learn more about me below!
.  .  .

I'M AMBIKA, and I'm a first-year Master's student at the
University of Michigan
studying Human-Computer Interaction (with a specialization in
UX Research & Design
). I am a perpetual student and believe that humility is most important when learning new things (the
Socratic paradox
is my favorite philosophy to live by).  When I'm not dreaming, talking or thinking about UX, I'm dabbling in something new. My favorites would have to be travel, 
blogging
, 
poetry
, and 
lettering: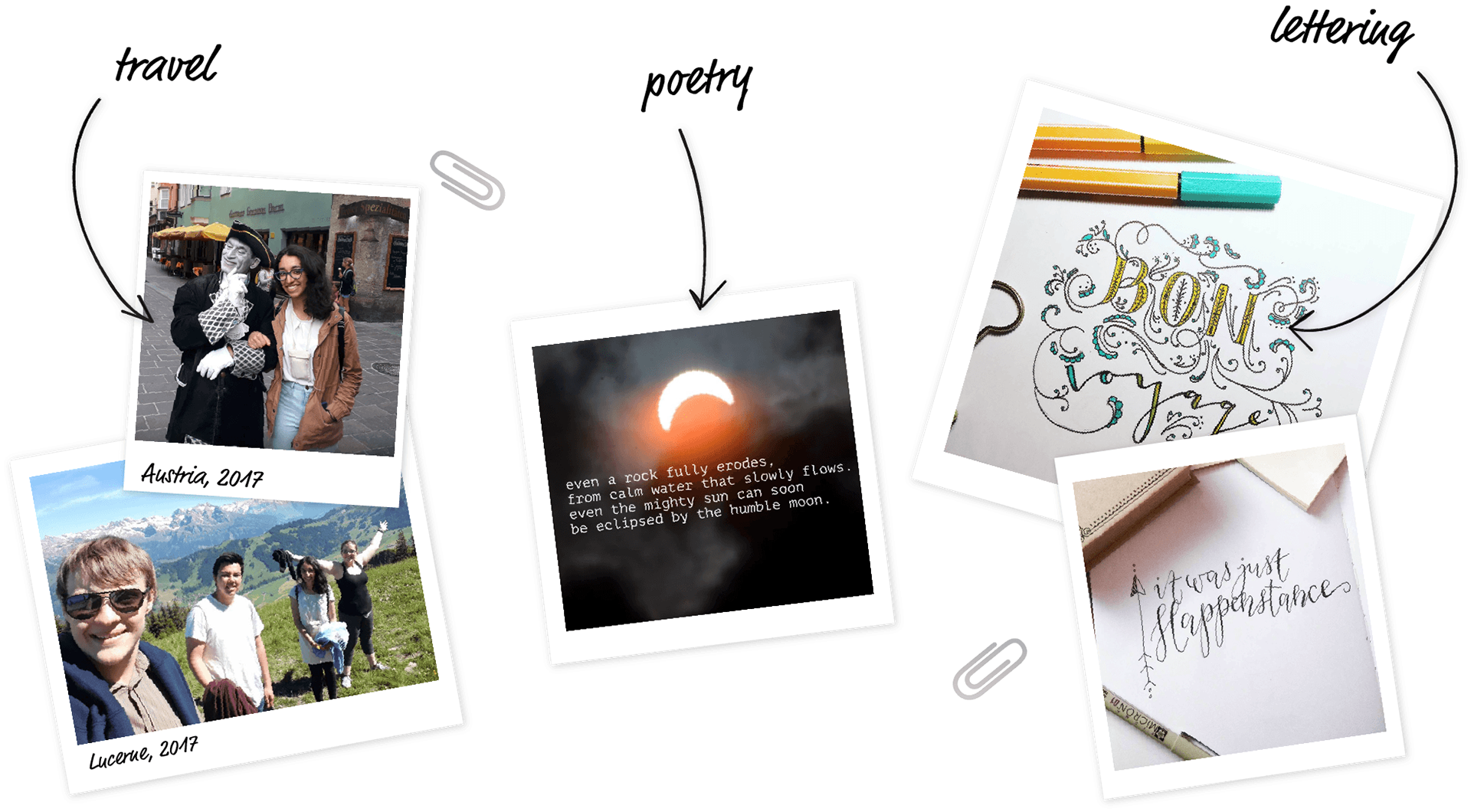 I discovered the wonderful field of UX one night at 2am when I was questioning my passions and typed into Google: 
"What creative jobs are related to Computer Science?"
Coming from a
Computer Science
undergraduate background allowed me to understand the technicalities of developing a product, but I became even more interested in the prequel to that story: how are these decisions made? How can we design with users in order to design for users? After reading 
The Design of Everyday Things
 by Don Norman, I decided these were the questions I wanted to work to answer. 
I then joined the University of Michigan in September 2017 as
Professional Practice Fellow
. As a part of this fellowship, I received a
full-tuition merit scholarship
and am given the opportunity to work as a UX intern at 
JSTOR
.